Sa Majesté Citroën SM (English edition)
€57,00
The Citroën SM (1970-1975) in the limelight
(Cliquez ici pour la version Française)
This book, 'Sa Majesté', puts in order existing data and new facts about the history and the use of this car today, which have not previously been published. The information presented here is based on data from the manufacturer, on the experience of the drivers, the most prominent specialists, and on the information from those who were closely involved with the creation of the Citroën SM between 1962 and 1975.
The co-operation of Robert Opron the designer, and Giulio Alfieri the designer of the Maserati C114 engine, has been of great importance in writing this history of the SM. Also without the enthusiastic co-operation of all of those people mentioned in the acknowledgements, most of the SM admirers, this image of 'Sa Majesté' published exactly thirty years after her presentation to the international press could not have been accomplished.
Peter I. Pijlman is a well respected author amongst enthusiasts of automobile literature and he has written numerous articles about the Citroën SM and the designer Robert Opron and his work.
Click below for a video impression of this book.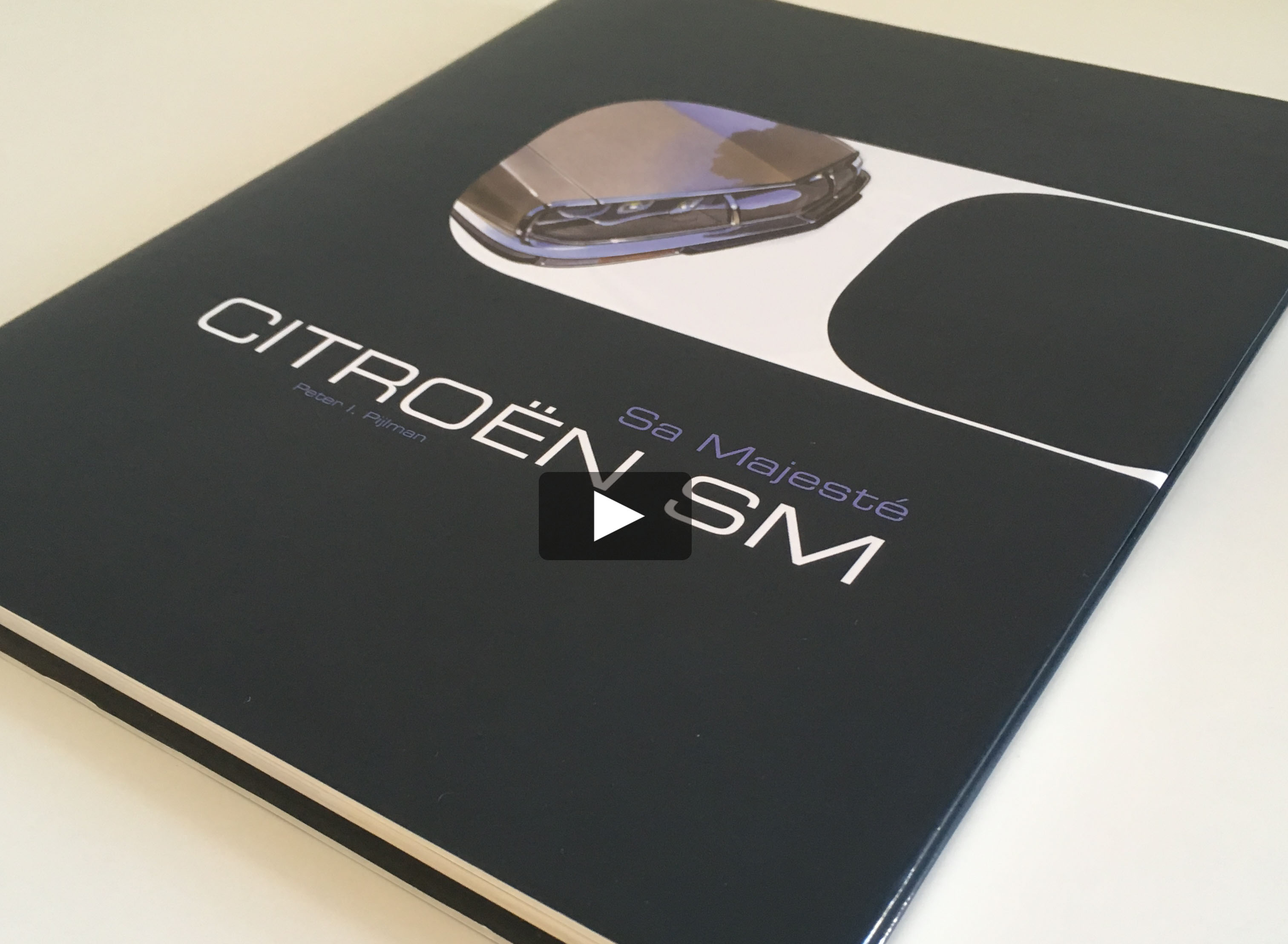 Title
Sa Majesté Citroën SM
Language
English
Author
Peter I. Pijlman
English adaptation
Brian Cass
Publication
April, 2002
ISBN
90-5179-020-1
Dimensions
22 cm x 27,5 cm, 170 pages
Finish
Full color, hard cover
Out of stock