Robert Opron – Automobile and Art (English edition)
€95,00
ROBERT OPRON, automobile and art – limited edition

PLEASE NOTE: OUR LAST COPIES DO NOT HAVE THE PAPER COVER AS ON THE PICTURES!
(Cliquez ici pour la version Française)
Nowadays, countless admirers collect and cherish many of Opron's creations. 'Robert Opron, automobile and art', gives a good impression of Opron's vast oeuvre and his work methods. Opron's restless and creative mind is born out by his fascinating career that was marked by the usual professional highs and lows, but always retained a surprising and sparkling continuity. 'First come the words, then the drawings, and finally the models'. This book gives a well organized impression of both.
In this standard work, for the first time the views of the professional Robert Opron are highlighted, as well as the circumstances of his work for a number of car manufacturers. This book was written for designers, stylists, artists and numerous admirers of Opron's work for Simca, Citroen, Renault/AMC, Fiat/Alfa Romeo and Ligier. It shows an important part of his oeuvre and that of the colleagues he supervised. This book's concise description of the profession of automobile designer is accessible to a wide audience.
The characteristic 'overtures' of Robert Opron's 'compositions' are included here, as these early work experiences have had a great impact on his development as a designer. Opron worked as an architect, technical draughtsman and stylist for a sugar factory, for the aviation industry, and for Arthur Martin (design bureau for furniture, bathroom elements and domestic appliances). This book also includes some of Robert Opron's free-style work, because global art and culture have been a rich source of inspiration for the artist Opron. The automobile and art: only a small distance apart.
Peter I. Pijlman is a well respected author amongst enthusiasts of automobile literature and he has written numerous articles about the Citroën SM and the designer Robert Opron and his work.
Click below for a video impression of this book.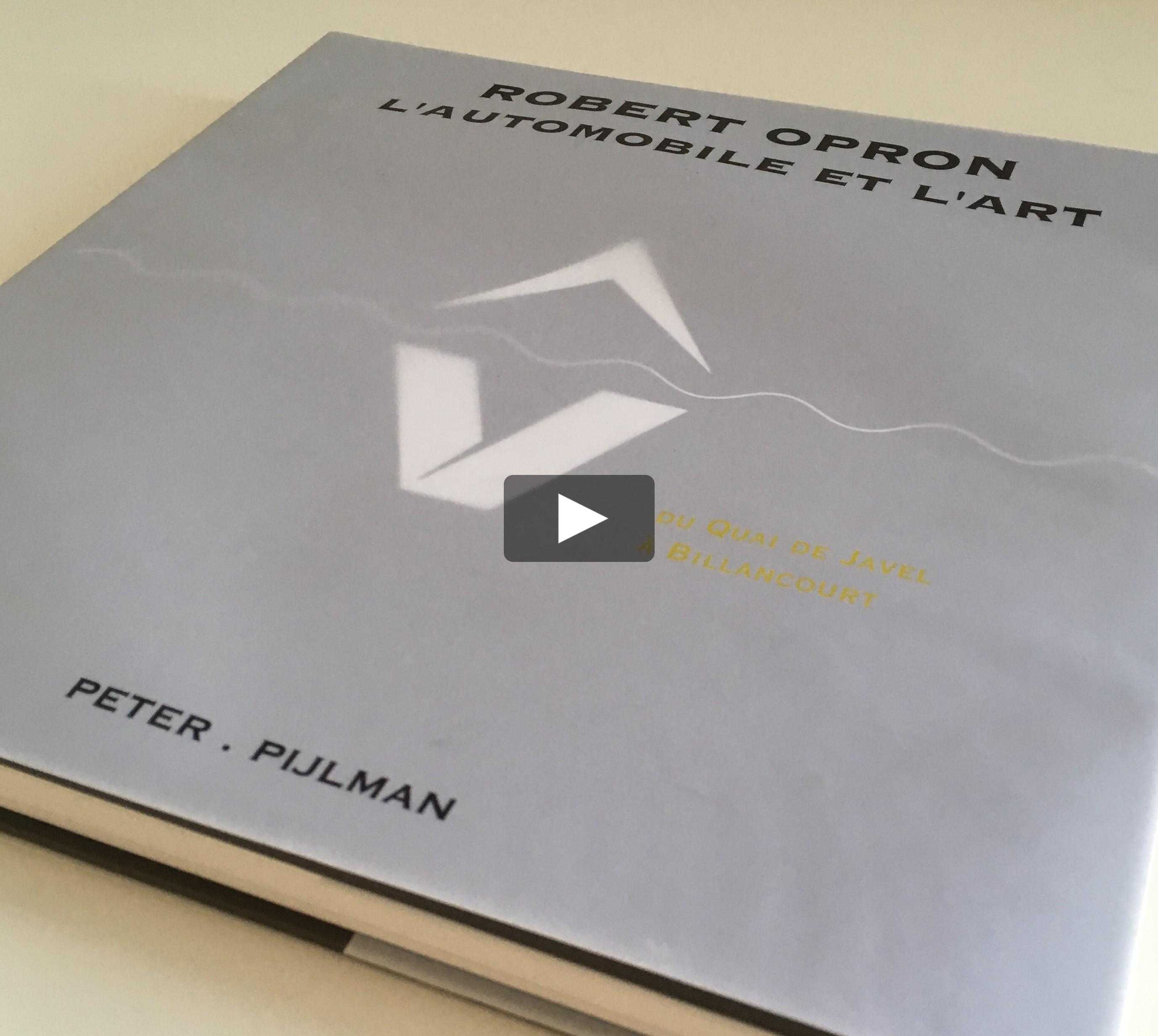 Title
ROBERT OPRON, automobile and art / l'automobile et l'art
Language
English (aussi disponible en Français)
Author
Peter I. Pijlman
Cover design
Valérie Opron
Publication
February, 2002
ISBN
90-5179-024-4
Dimensions
30,5 cm x 30,5 cm,  315 pages
Finish
Hard cover. Luxerious limited edition.
PLEASE NOTE: OUR LAST COPIES DO NOT HAVE THE PAPER COVER AS ON THE PICTURES!
Out of stock