Citroensap 1
€21,95
FREE SHIPPING IN THE NETHERLANDS!
LOW RATES FOR OTHER COUNTRIES!
How did James Bond escape from his pursuers in a 2CV? 50 years ago what was the price of the cheapest Citroën ? Why did an AX drive along the Great Wall of China? What did the introduction of the Mini have to do with the Citroën Bijou? Why should the members of the Croisière Blanche expedition partied a little less? Did you know that Opel copied the Citroën 5HP in the 1920s? Did the BX Dommage really exist? Who knows the C35, the love child of Citroën and Fiat? What sort of cars were the Citroën MEP and FAF? Did you know that Citroëns were built in Amsterdam between 1963 and 1970? A Maserati with hydropneumatic suspension? Why was the Citroën TUB the blueprint for the modern van? What did the Polish army do with Citroën halftracks? Just a handful of subjects that are described in the book 'Citroensap', which means lemon juice in Dutch.
With this publication author Thijs van der Zanden pulls together lots of remarkable facts in a highly original way; striking events and forgotten models from the history of Citroën. Citroensap is for anyone looking for a truly original car book and a must for all Citroënists who are interested in the history of the marque.
Also avalailable here: the second edition of Citroensap!
Preview Citroensap 1 by clicking the image below.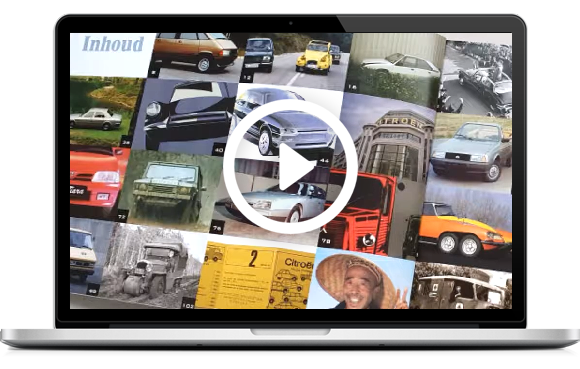 Title
Citroensap – Faits divers uit de geschiedenis van Citroën
Language
Dutch (NL)
Author
Thijs van der Zanden
Publisher
Citrovisie (The Netherlands)
ISBN
978-90-828147-8-1
Dimensions
16,7 x 24 cm, 128 pages
Finish
Full color, soft cover
FREE SHIPPING IN THE NETHERLANDS!
LOW RATES FOR OTHER COUNTRIES!
Out of stock